HAVE YOU EVER MET ANYONE THAT'S REALLY PASSIONATE?
So passionate... it's almost scary?
Maybe they love cats, and have 137 of them.
THAT'S HOW OUR TEAM FEELS ABOUT DATA AND MARKETING, WE LOOOOVE IT!
We wanna marry it... We look at lead tracking spreadsheets like some people look at all you can eat buffets… they get us excited!
If you can point out your perfect customer, we'll find a way to clone them.
If you say you want to be seen, we'll clone you, too!
WE MAKE MARKETING MAKE SENSE.
If you've got a campaign in mind, we will figure out how to track it, improve it, and repeat it.
Call us, we've got a heart-on for marketing data and we want to share the love!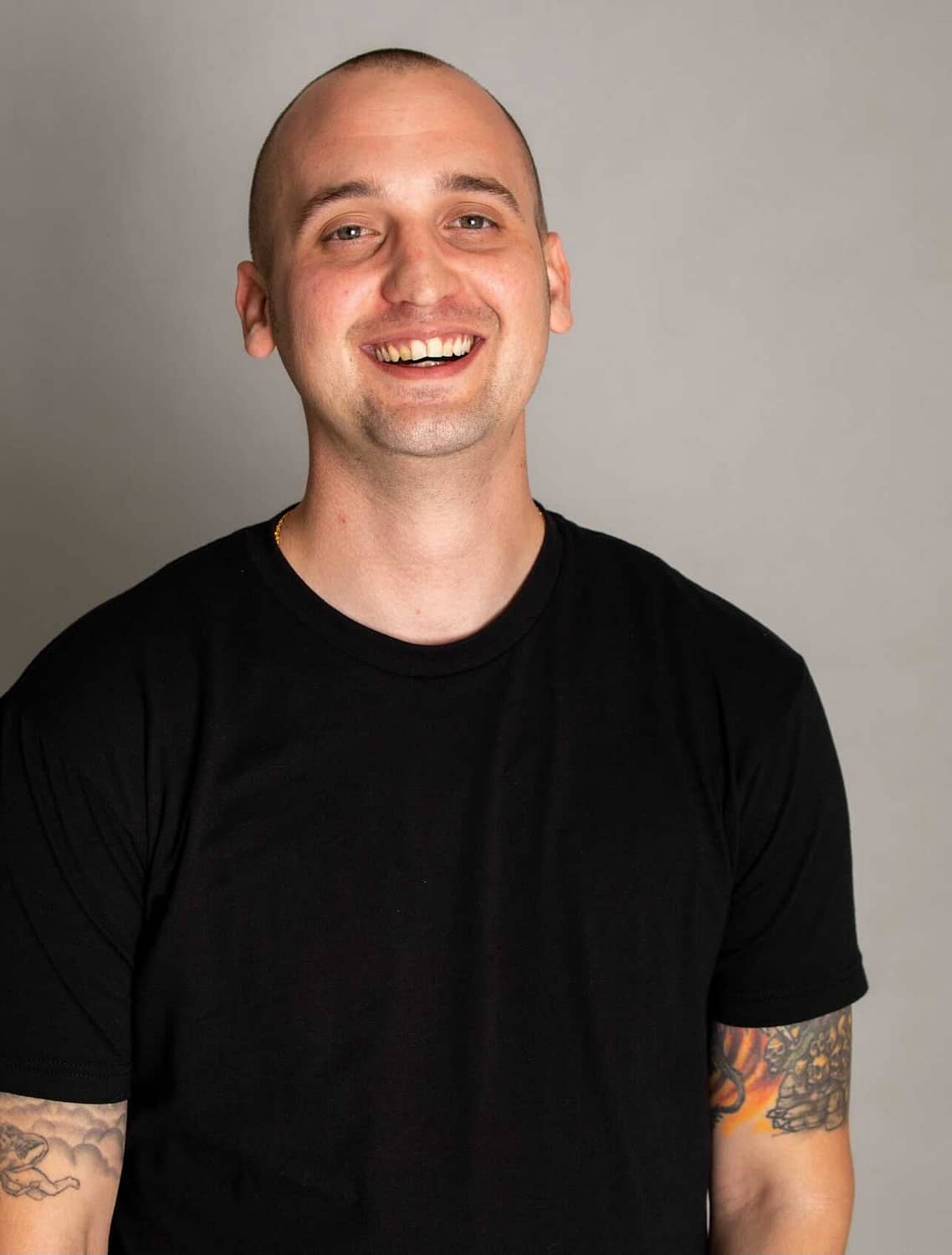 About David
David Carroll is the CEO of DOPE Marketing, but is also a serial entrepreneur, and the rule-breaking visionary behind Dope360: our automated Direct Mail marketing tool.
David is 34 years old and has been an entrepreneur since starting his first business at 24. David's first business, Lions Share Maintenance, is based in St.Paul, Minnesota. Lions Share has 15 employees with an annual sales of 1.2million per year and pretty much grows itself now.
David has phased himself out of Lions Share over the last few years to focus on his dope new passion for direct mail, data, and the true automation of traditional marketing.
David also started his first data compiling business, A Type Data, in 2015. A Type Data provides business and consumer data lists including postal, telemarketing, and email information to businesses that want to market their services to new customers. A Type Data offers several list services including; list purchasing, data appending, and data analysis. David quickly saw that the data business needed a branded marketing front end, so he opened DOPE Marketing. DOPE Marketing is the front-facing marketing business that uses and executes on the data sold by A Type Data, in addition to providing our clients with the greatest marketing tools of all time; including ringless voicemails, yard signs, door hangers, and a lot more!
About Joe
Joe Cote is the COO of Dope Marketing.
Joe and CEO David Carroll are assembling the greatest army of marketing coaches (with all the best marketing tools) that the world has ever seen.
Why?
To turn mediocre marketers into DOPE marketers.
In Joe's early career he created the world's largest dance website (Dance.com), and founded + exited both an active apparel brand, and an international touring agency.
Today, Joe's recent work includes the naming, marketing strategy, and visual identity design of hundreds of companies, including DOPE MARKETING.
Joe has been an untamable serial entrepreneur since he can remember, and he loves to share the lessons he has learned along the bumpy road of brand building with anyone who is making the world more awesome.
Fun Fact:
Joe is a native New Hampshirite, and ex-New Yorker living in Rincon, Puerto Rico, and he has a guest house called Mango Mountain.
Birynne Carroll
Marketing Coach
About Birynne
Birynne Carrol, a Marketing Coach specializing in Yard Sign Marketing here at DOPE has been managing service teams for as long as she can remember. Birynne's recent experience running a successful home maintenance company means she speaks the language of entrepreneurs everywhere.
Birynne is familiar with all forms of lead generation for service-based businesses. With a die-hard focus on the details and a fast turnaround time on every order, she keeps our Yard Sign team well organized and can easily guide any yard sign campaign to the best ROI possible through proper messaging, strategy, placement, and design.
Fun Fact:
Birynne is the head of a household of 5, with 3 kids, and there isn't a marketing campaign on earth that is more complex than keeping up with her family schedule!